I suggest you practice climbing safely in large rocky French walls: Gorges du Verdon, Aiguillette du Lauzet in the Cerces, the Gillardes wall in the Dévoluy, the wall of Presles in the Vercors, Archianne in the Diois, the pliers of Mont Brison in Brianconnais, etc.
There are also beautiful walls accessible in the surrounding countries: Mallos del Riglos in Spain, the wall of Sanetch in Switzerland and the beautiful walls of the Italian Dolomites: Tre Cime di Lavaredo, Torre Trieste, Civetta, etc.
Great rocky ways, of all levels and all lengths, to have fun climbing, head or second.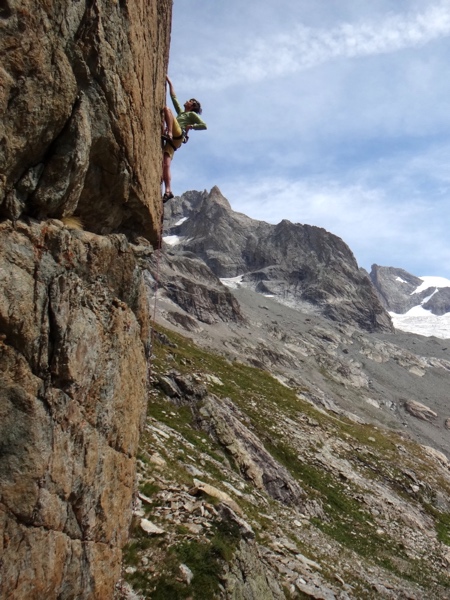 I suggest climbing cliffs, to introduce you, improve or gain greater ease before going to high mountains.
There are many possibilities of climbing schools between Grenoble, Gap and Briancon to achieve lengths of all levels (from 3 to 7) and all styles (slabs, walls, slopes) according to your objectives.
Climbing sites particularly suitable for children and / or adults; for initiation, development and the acquisition of autonomy.