I suggest you combine the joys of off-piste skiing with the magic of the helicopter. One or more days to include in your off-piste skiing holiday. Why not an escape abroad? There is something for everyone, every level and every budget …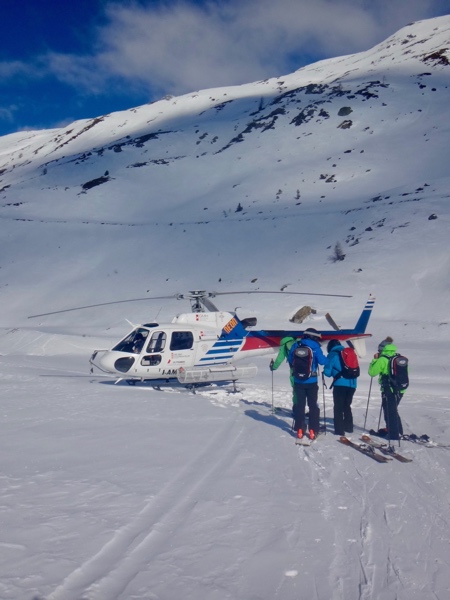 In France, the depositions on summits being prohibited, it is about times; we take advantage of the ski lifts to reach the top of the resort, we realize together a suitable off-piste descent and the helicopter picks us up at the bottom of the valley and drops us at the resort's Altiport after a flight of several minutes!
In Switzerland and Italy (Valle d'Aosta), depositions are allowed on well-recorded peaks; we take advantage of the helicopter that drops us on a summit, we realize together a suitable off-piste descent and we continue the day by a recovery to the station or a new removal to a new summit.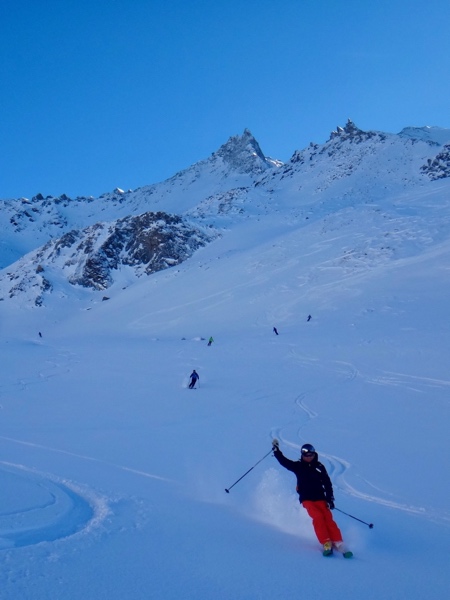 Sweden, Alaska, Canada, Caucasus, Himalayas; Off-piste skiing – heliskiing exceptional, several flights (deposits and times) per day, 2500 to more than 5000 m vertical drop per day, an unforgettable experience …
The heliskiing activities are aimed at the skiers of classic itineraries (confirmed, black slope) as well as skiers of technical routes (excellent, « all snow »).
Verification of the knowledge of the handling of ARVA and technical preparation for helicopter flight.
For the heliski activities, I can lend you the individual safety equipment: ARVA, shovel, probe and harness. Possibility of ski test.